Subscribe to get access
Read more of this content when you subscribe today.
PVRP FAM LOYALTY: OG SUPERCHARGE SUBSCRIPTION
Do you want exclusive electronic music live streams, artist interviews, music marketing tips, coupons, free gifts and more?! Subscription: Supercharge your free PVRP Fam Loyalty Membership for $2/month by becoming an OG subscriber here // or our Patreon and earn 600 Notes every month plus gain access to exclusive content through your account.
Ways to earn:
Simply by signing up, birthday bonus, following us on socials, plus earn one note for each $1 spent.

Rewards:
$6 Off = 600 Notes
$10 Off = 1000 Notes
$20 Off = 2000 Notes

Exclusive Content
New Music
Livestream Concerts
& More!

Referrals:
Share your referral link with your friends to give them a reward and claim your own $5 off when they make a purchase.

*By signing up you agree to our Privacy Policy and Terms & Conditions. Rewards cannot exceed minimum payment. Points will be capped at max until redeemed. PVRP Music reserves the right to revise the rules & rewards surrounding our loyalty program. Cancel anytime, no questions asked.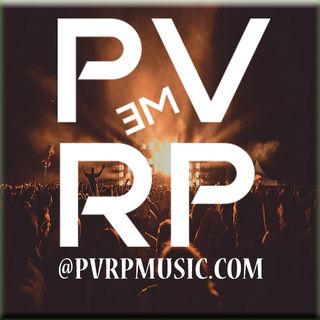 PVRP Music: Gawtbass Mix (Trap, EDM, House)
–
PVRP Music Live
PVRP Music Live: Gawtbass; EDM mix podcast, bass, dubstep, techno, and house! Tune in on NYE Dec 31st @ 4pm est for our second guest DJ, trap producer, Gawtbass, on pvrpmusic.com!PVRP Ghost's EDM mix features tracks from Griz, Lane 8 and more electronic music! #Discover PVRP Music Live:2020 Finale! Enjoy! PVRP GHOST | PVRP Music#EDM #HouseMusic #Techno #BassSource:
https://www.pvrpmusic.comFull
Episode & More Info:
https://blog.pvrpmusic.com/pvrp-live-gawtbass///
CHAPTERS ///0:00 Louis The Child, Party Favor, Drew Love Free (with Drew Love) – Party Favor Remix,2:00 LSDREAM ACE OF CUPS,4:00 M3NACE MAKE IT SHAKE,6:00 Alina Baraz, Khalid, Sofi Tukker Off the Grid (feat. Khalid) – Sofi Tukker Remix,8:00 John Summit Deep End,9:00 SAINt JHN, Imanbek Roses – Imanbek Remix,10:00 Friction, Kanine Your Love,11:00 ricky retro Good Times,12:00 Sweet Mix Kids, MAYA, Rei Get Serious,14:00 Party Pupils, MAX, Ashe Love Me For The Weekend (with Ashe),15:00 Gawtbass Guest Mix15:00 What So Not High You Are (Branchez Remix),17:00 Mollylujah Jitta On The Track (WATAPACHI Remix),19:00 Gawtbass Phenom,21:00 Gawtbass MVP,23:00 Gawtbass Playboy,25:00:00 Gawtbass & DZI Beats Desert Anthem,27:00:00 Gawtbass Anthem,29:00:00 Gawtbass Sneaky,31:00:00 Gawtbass Some Of Dat ft. SoLo,33:00:00 Gawtbass Illidari,35:00:00 4EU3 & DMNDZ Boss Anthem,36:00:00 Tincup Cookies (Gawtbass Remix),36:00:00 Collin McLoughlin One Desire,38:00:00 SWVZY Flex,39:00:00 Gawtbass & Syris Chea,40:00:00 Mounties Headphones (Sleepy Tom Remix),41:00:00 Skrillex, 12th Planet and Kill The Noise Right On Time (Alex Young Remix),42:00:00 Dan Farber Fresh Off The Grill,42:50:00 Gawtbass My Favorite,43:00:00 COBRAH U KNOW ME,